Skip to Content
Over 70 Years of Experience With Stone Walls
When you are looking to update the outside of your home or office, the stone is one of the best options to boost curb appeal. Whether trying to draw in new customers or selling your house in the Vineland, NJ area, a stone front can help draw people in with its naturally beautiful aesthetic. Since there is no uniform pattern with this earthy façade, your eye will continue to follow the free-flowing lines and colors. In our 70 years of experience, we have used all sorts of rocks to create completely unique looks for our customers' wall systems. Give us a call today, and we would love to schedule a consultation to help with stone choices and design ideas for your wall systems.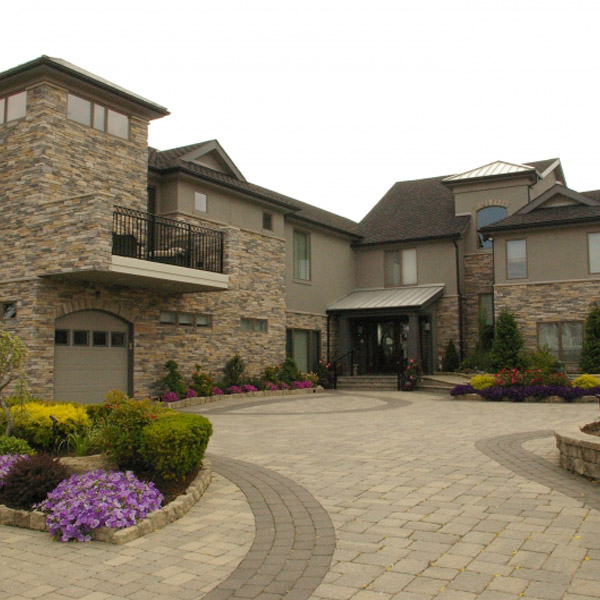 Natural Stone Services From Baruffi Brothers
One of the great benefits of choosing a stone for your latest wall system is the versatility of your options. The team at Baruffi Brothers has worked with it all can assist in finding you the right choices to make your office and home with its brand-new look. We can also help you decide if going entirely going stone or partial stone is the right choice for your walls. Once we install your new stone wall coverings, you can also rely on us to help with repairs, maintenance, and replacements when needed. With industry-leading tools and training, our professionals can swiftly complete the following natural stone wall services:
Stone Veneer Repair Services
Stone Veneer Additions
Stone Veneer New Construction
High-Quality Stone Wall Systems
When you choose Baruffi Brothers, you choose the best team with the best options in the Southern New Jersey, Delaware, and Southeastern Pennsylvania area for natural stone walls. Bring elegance, history, and intrigue by adding these marvelous stones to your home or office. Stone is one design choice you can always count on to be in style. It is an effective option many house buyers look for when purchasing, and when you work with Baruffi Brothers, you are working with the most excellent team. Our years of experience and knowledge guide you to make all the right purchases. If your home or office needs more bracing to support these high-quality stones, we can provide these services as well.
Schedule Your Initial Consultation About Wall Systems!