Skip to Content
Enjoy the Classic Look of Stucco From Baruffi Brothers
When you want to add a classic look to your home and business walls, either inside or outside, trust Baruffi Brothers to provide you with stucco options. This versatile wall system can be crafted to look and feel exactly how you wish. Once finished, we can even help you find the right color to paint the wall to bring out all of the nuances of your room or landscaping. When you are ready to start the designing process, please give us a call. We would be happy to schedule an initial consultation to go over all of your different options and explain why stucco would be the best choice.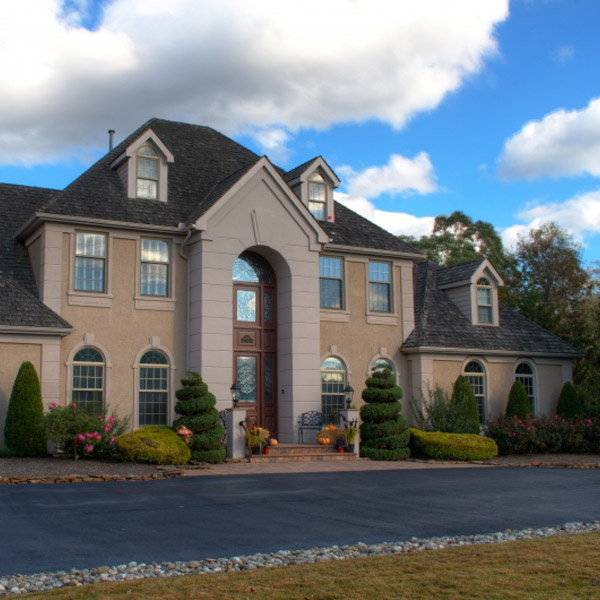 Stucco Services for Vineland Homes and Businesses
Applying stucco may seem like a DIY project for the weekend, but trust us when we say you should hire a professional. The team at Baruffi Brothers are those professionals who can help from start to finish. We also ensure all technicians come equipped with industry-leading tools and materials. Paired with their knowledge and experience, there is no stucco project they cannot complete. Count on us for help with all of the following stucco services:
Stucco Repair Services
Caulking & Stucco Sealing
Conventional Stucco Installation
Synthetic Stucco Installation
Stucco Re-Finishing
Custom Stucco Work to Meet Your Needs and Wants
Each stucco project we complete is unique to the home or business owners. Each job also follows the best methods when constructing these wall systems. We still follow the traditional application methods of stucco. We apply it over wire lath and do so in three separate coats: scratch coat, brown coat, and finish coat. The two base coats of plaster are hand-applied using special tools and precision. The finish coat can be troweled smooth, hand-textured, or floated to a sand finish. Whatever texture suits your wants and aesthetic, we can complete it. Make sure to give us a call as well if you ever need maintenance for cracks or chips.
Schedule Your Initial Consultation About Wall Systems!